We Ship Hardy Organic Stock for Strong, Fast Growth!
Plant Comfrey Plants NOW and Have Fresh Leaves in Two to Three Weeks!
Coe's Comfrey sells the Bocking #4 strain of Russian comfrey, Symphytum Peregrinum, which is best for hardiness, highest yield and the highest protein with high allantoin content; for fodder, compost and all around general use.
As with all growing things, the more mature grades of Comfrey are progressively stronger. Therefore, Crown cuttings are 2 - 3 times stronger than Root cuttings, One-year old plants are 2 - 3 times stronger than crown cuttings, and so on. The largest plants we sell, the 3 - 4 year old plants are 3 - 4 times stronger than one-year old plants.
Your planting stock is packed in sawdust for shipping via U.S. Mail.
Coe's Comfrey can only ship to U.S.A. Addresses.
(U.S.A. customers have taken comfrey roots on flights to many other countries!)
Coe's Comfrey accepts cash, check, money order, and PayPal.
For more Ordering information . . . Download our printable order form.
*Please check this webpage often for updates and changes.*
Please tell everybody you can about Coe's Comfrey and give them the website:
coescomfrey.com
We'll all appreciate it!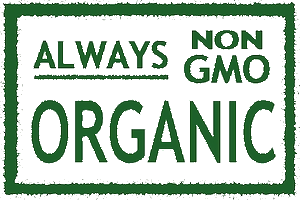 Order Bocking #4 Comfrey Planting Stock from Coe's Today!
Please Remember: Orders of $49 or More (Counting S & H) Get More (And Larger)
Planting Stock In A Bigger, Better Package!
A *BONUS* of EXTRA PLANTING STOCK will be included with your order!
Planting Instructions will be provided with your order.
You will also get BONUS DVDs/CDs on Health and Agriculture for FREE!
100% Satisfaction Guarantee!*
*Coe's offers the 100% Satisfaction Guarantee upon your receipt of the planting stock. After arrival, there are many factors affecting plant growth, including the possible loss of comfrey planting stock, which Coe's Comfrey cannot control.
Coe ships quality comfrey planting stock. Upon receiving the comfrey stock, the responsibility for preserving and prospering from that quality in your harvest rests with you: the planter of the stock.
Please refer to the Planting Instructions provided with your order, as well as the "Growing the Plants" page on coescomfrey.com. For any additional questions, call Coe at 828-321-4913.
Coe's Comfrey Price List
Order with Paypal

Coe's October Planting Promotion!

Order One-Year Plants, Get 3 One-Year Plants Free!

*NEW* Offers on Two-Year Plants!

Buy 3 Two-Year Plants, Get One Two-Year Plant Free!
Buy 5 Plants, Get TWO Two-Year Plants Free!
Buy 10 Plants, Get FIVE Two-Year Plants Free!

Another *NEW* Offer on 3-to-4-Year Plants:
Buy Four 3-to-4-Yr Plants, Get ONE MORE FREE!

Our offer ends October 31, 2017!
For Fastest Delivery AND Best Value:

Order $49 or more
(counting Shipping & Handling)
to get a bigger, better package
shipped by USPS Priority Mail!



Add your items above and view your cart: